Porch Music in Franklin, PA, is a one-of-a-kind resource for folk musicians everywhere. We provide quality products, handmade instruments, information, lessons, and workshops.
We sell Canjo's, Cigar-Box Ukuleles, Traditional Ukuleles, Strum-sticks, Dulcimers, Mandolins, Guitars, Percussion Instruments, Tuners, Strings, and more.
Are you a small retailer looking to sell instruments? We offer wholesale pricing and would love to talk to you. Contact us for more information.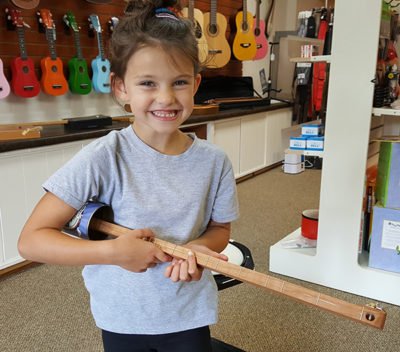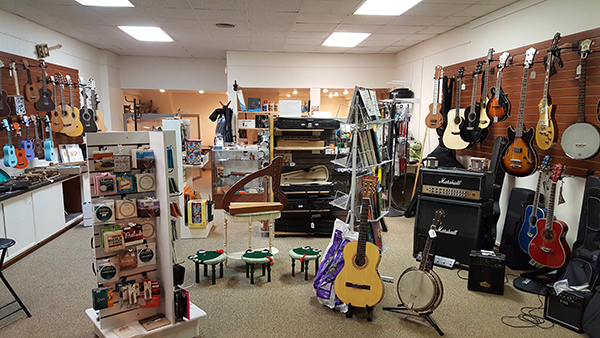 Dealers for: The Outdoor Ukulele, Oscar Schmidt (by Washburn) Acoustics, Autoharps, Ukuleles, and Electrics, Washburn Guitars, Savannah, Diamond Head, Lanikai, and more…
Visit our store in Franklin.
Store hours:
Monday – Friday: Noon to 6pm
Saturday: 10am to 3pm
Closed Sunday
HANDMADE INSTRUMENT SALES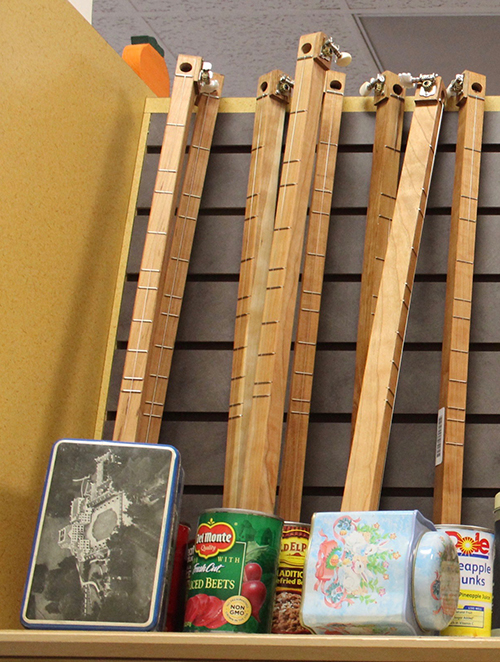 Our handmade instruments are mode with quality materials. Instruments made of discarded items has a long, rich history in the United States. Take a look at our selections.
Schedule your own workshop, or attend one of ours! These are fun and prepared just for you. No experience is needed, and we bring all of the necessary tools. Lots of fun for all ages.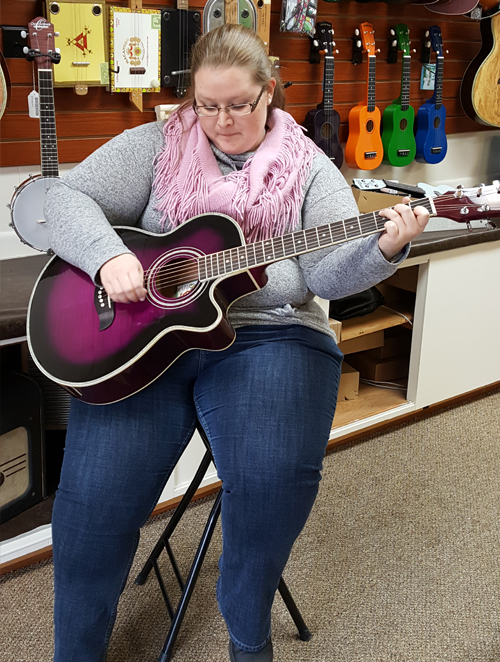 Music lessons are available for all ages on all of the instruments we sell, whether just for fun or the serious student. Learn to play something new this year at the Porch Music Store!

A Canjo is a one string fretted instrument that uses old tin cans as the resonator. They have been around for many years, but was perfected by Herschal R. Brown of Jacksonville, NC, in the early 1900's. Today, the Canjo is enjoyed by many of all ages.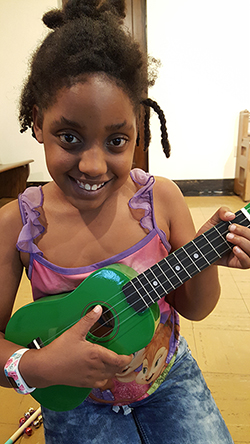 Ukuleles for kids is a program where anyone can purchase a ukulele for a child who otherwise might not ever own an instrument. Local agencies refer the children to us, and we locate business and private donations for the purchase of the ukulele. Porch Music store then provides 3 FREE music lessons to get them started.
If you would like to be a part of this program, please give us a call and we can tell you how to help.
Porch Music Store
409 13th Street
Franklin, PA  16323
Store Hours:
Monday – Friday: Noon – 6pm
Saturday: 10am – 3pm
Closed Sunday
Store Phone: (814) 493-7329
Schedule a Workshop: (814) 657-6800
Email: porchmusicstore@gmail.com
Web: porchmusicstore.com