Home
We are a resource for Folk Musicians by providing quality products, information, lessons and workshops. We sell Canjo's, Cigar-Box Ukuleles, Traditional Ukuleles, Strum-sticks, Dulcimers, Mandolins, Guitars, Percussion Instruments, Tuners, Strings, Things and more.
Are you a small venue looking to sell instruments?
We would love to talk to you. We offer wholesale pricing. Contact us direct for more information.
Interested in Booking a Workshop?
How to build & play a Canjo
Learn how to play a Ukulele
History of Folk Music/Songs and more…
Embellish your very own Washboard…
Interested in Booking a Folk Music Performance?
Playing and singing on the Porch is an open invitation for Folks to bring an instrument, pull up a chair and join in. We enjoy old folk songs, American traditional music, spirituals and fun kids songs. Whether it's on the front porch or out and about, we want everyone to be part of the band and sing along! We promise to liven up any event!
Youth Summer Music Camp:
Beginning in June, the Porch Music Store, 409 13th Street, will hold weekly summer music camp activities for ages 6 and up. Many activities will be held at the music store and, weather permitting, there will also be activities in Franklin's Fountain Park with a concert at the end of the summer in Bandstand Park. Instructors and camp leaders include: Deana Wolfgong, Ashleigh Bennett, Brad Beers, Linda Henderson, Don Biondi and John Mitchell.
Workshops will include, Uke it UP (a Ukulele workshop), Learn the Harmonica, Learn to play Boomwhackers, Build your own Canjo, Build your Own Instruments, Learn about Percussion Instruments, Music and Movement, several singalong and story-time hours and more.
Reservations will be on a first come/first serve basis with limited seating. Some workshops that include an instrument require payment in advance.
Download the 2017 Music Camp Flyer.
Download the 2017 Music Camp Schedule.
Our Canjo books are available on Amazon
Music from a "tin" can? Playing music on the old Front Porch, with handmade instruments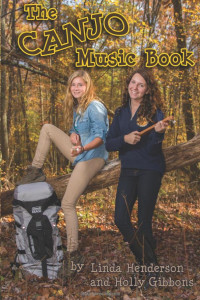 made from discarded items, has a long history in the United States. The Canjo is a more modern variation earlier single stringed instruments. The Canjo design is fretted, played by fingering and uses discarded food cans for the resonator. The Canjo is a fun and easy way for children and adults alike to learn to play a simple stringed instrument. The Canjo Music Book is a fun romp through the history of the Canjo all the way to how anyone, young or old, can learn to play the Canjo. Traditional folk songs and Christmas songs from the public domain are included so that the beginner Canjo player can strum right into musical action from the very first note.
For more information about our products or workshops, contact porchmusicstore@gmail.com or call us at 814-657-6800.
We would love to hear from you.
Peace,
Holly and Linda