Porch Music Store Cajons
Playing music on the Front Porch, with handmade instruments made from discarded items, has a long history in the United States.  According to the authors of "Handmade Music Factory", plantation slaves began singing on their front porches with instruments fashioned with cast off parts and many were variations of instruments from their African homelands.  One of those instruments was the one string fiddle – related to the diddlebow.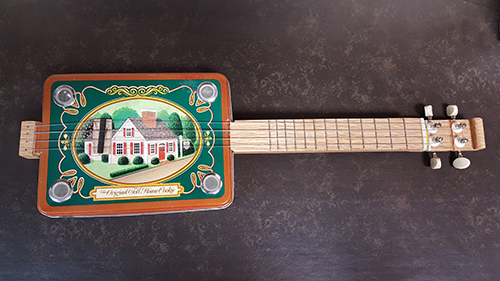 This can be text about the cajon and its unique qualities.
Wholesale opportunities are available by calling the store.